Black Friday 2016
Telluric Chaos [2 LP]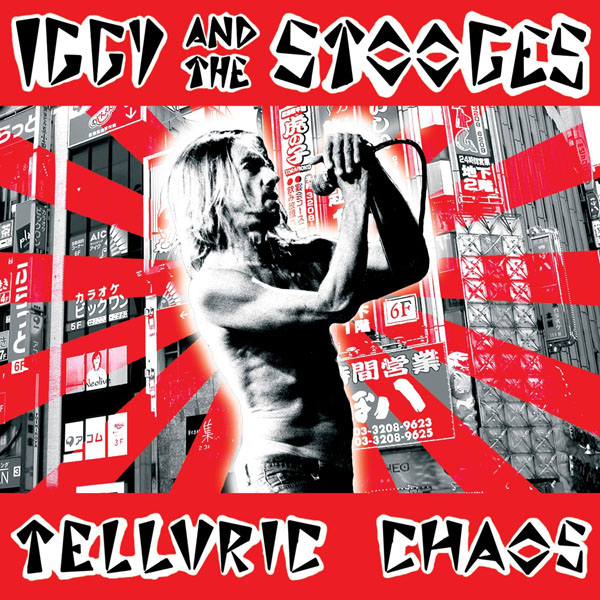 Informazioni:

Artista: Iggy And The Stooges
Anno prima pubblicazione: 2005
Etichetta: Skydog Records
Numero di dischi LP: 2
Durata Totale: 79 min 53 sec
Sito Ufficiale: www.iggyandthestoogesmusic.com

Descrizione:
"Telluric Chaos" è il titolo di un album dal vivo del gruppo Americano IGGY POP & THE STOOGES, pubblicato per la prima volta nel 2005 esclusivamente in formato CD. Il disco include 17 brani registrati live al "Shibuya Axe" di Tokyo il 22 Marzo 2004. In vendita, in occasione del Black Friday 2016, l'edizione speciale in un Doppio Vinile 180 Grammi colorato di bianco e rosso. Tiratura limitata in 1800 copie.


Tracklist:

A1 Loose 3:56
A2 Down On The Street 4:23
A3 1969 3:40
A4 I Wanna Be Your Dog 5:38
B1 TV Eyes 5:12
B2 Dirt 3:53
B3 Real Cool Time 3:08
B4 No Fun 4:13
B5 1970 6:15
C1 Fun House 7:23
C2 Skull Ring 5:08
C3 Rock Star 4:18
C4 Electric Chair (Encore) 5:18
D1 Little Doll 5:07
D2 Idea Of Fun 5:05
D3 I Wanna Be Your Dog 3:50
D4 Not Right 3:05


Acquista il Doppio Vinile Nuovo Online:

Ascolta un estratto dall'album live: