The Brunswick Singles Vol.1 [Cofanetto 8x45 Giri]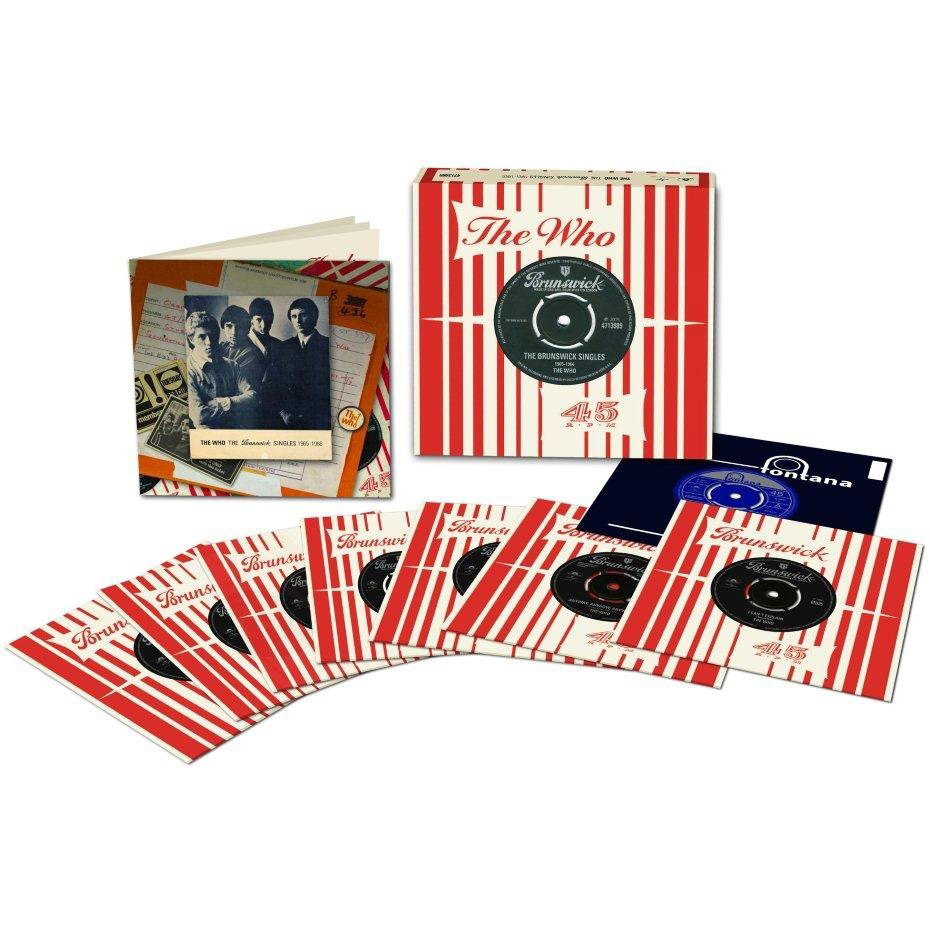 Informazioni:

Artista: The Who
Anno prima pubblicazione: 2015
Etichetta: Universal
Numero di dischi 45 Giri: 8
Sito Ufficiale: www.thewho.com
Descrizione:
"The Brunswick Singles Vol.1" è un cofanetto di singoli (il primo di quattro) del gruppo Rock Britannico THE WHO, pubblicato per la prima volta nel 2015. Il box contiene 8 Vinili 45 Giri 7" con in totale 16 brani. Include un libricino. Tiratura limitata!
Tracklist:

1. 'I Can't Explain' 2.04 b/w 'Bald Headed Woman' 2.08

2. 'Anyway, Anyhow, Anywhere' 2.40 b/w Daddy Rolling Stone 2.46

3. 'My Generation' 3.15 b/w 'Shout and Shimmy' 3.15

4. Circles 3.10 b/w Instant Party Mixture 3.26

5. 'A Legal Matter'2.47 b/w 'Instant Party' AKA CIRCLES 3.10

6. 'The Kids Are Alright' 3.03 b/w 'The Ox' 3.47

7. 'La-La-La Lies' 2.13 b/w 'The Good's Gone' 4.01

8. 'Zoot Suit' 1.59 b/w 'I'm The Face' 2.33


Acquista il Cofanetto Nuovo OnLine:
Ascolta il brano "I Can't Explain" estratto da quest'album: