John Williams
Star Wars: The Force Awakens [Singolo 45 Giri]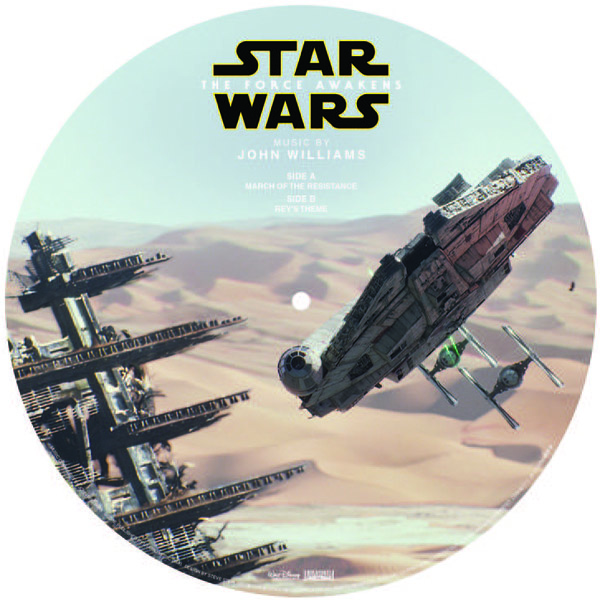 Informazioni:

Artista: John Williams
Anno prima pubblicazione: 2016
Etichetta: Walt Disney Records
Numero di dischi LP: 1
Descrizione:
In occasione del Record Store Day 2016 l'etichetta discografica Walt Disney Records pubblica "Star Wars: The Force Awakens" singolo estratto dalla colonna sonora del settimo capitolo dell'omonima saga cinematografica e composto da John Williams. Il disco include due canzoni: "March of the Resistance" e "Rey's Theme". In vendita l'edizione speciale in Vinile 7" 45 Giri picture disc. Tiratura limitata e numerata in 15000 copie.
Tracklist:

A1 March of the Resistance
B1 Rey's Theme

Acquista il Vinile Nuovo OnLine:
Ascolta il brano "March of the Resistance":
Ascolta il brano "Rey's Theme":