Drive-By Truckers
It's Great To Be Alive
[Cofanetto Deluxe 5xLP + 3xCD]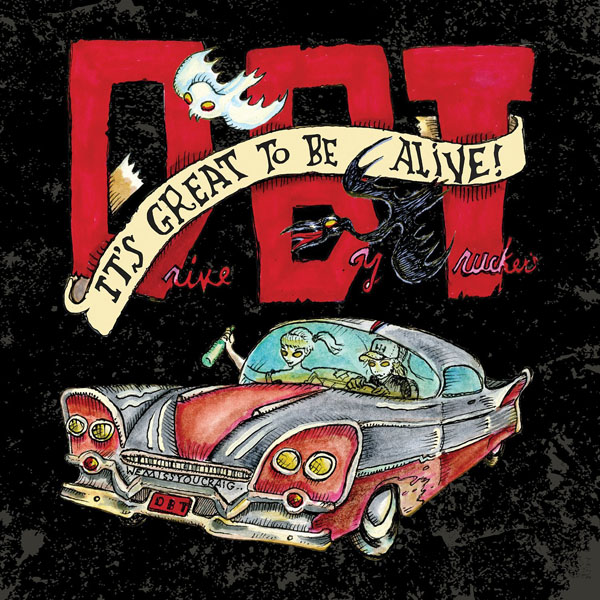 Informazioni:

Artista: Drive-By Truckers
Anno prima pubblicazione: 2015
Etichetta: ATO
Numero di dischi LP: 5
Numero di dischi CD: 3
Sito Ufficiale: www.drivebytruckers.com
Descrizione:
"It's Great To Be Alive" è il nuovo album dal vivo del gruppo Americano "DRIVE-BY TRUCKERS", registrato nei tre giorni di concerti al leggendario Fillmore in San Francisco nel Novembre del 2014. Il Cofanetto include 35 brani live. In vendita l'edizione deluxe che include 5 Vinili 180 Grammi, 3 CD, 4 mini poster dei concerti e un Booklet di 16 pagine con commenti di Patterson Hood. Tiratura limitata!


Tracklist:

A1 Lookout Mountain
A2 Where the Devil Don't Stay
A3 Sink Hole
A4 First Air of Autumn
B1 Made Up English Oceans
B2 The Righteous Path
B3 Women Without Whiskey
B4 Mercy Buckets

C1 The Living Bubba
C2 Primer Coat
C3 Tornadoes
C4 Sounds Better in the Song
D1 Used to Be a Cop
D2 Shit Shots Count
D3 Runaway Train
D4 A Ghost to Most

E1 Goode's Field Road
E2 Uncle Frank
E3 Putting People on the Moon
F1 Box of Spiders
F2 When the Pin Hits the Shell
F3 A World of Hurt

G1 Gravity's Gone
G2 Pauline Hawkins
G3 Birthday Boy
G4 Girls Who Smoke
H1 Get Downtown
H2 Ronnie and Neil
H3 Three Dimes Down
H4 Hell No, I Ain't Happy

J1 Marry Me
J2 Shut Up and Get on the Plane
J3 Angels and Fuselage
K1 Zip City
K2 Grand Canyon


Acquista il Cofanetto Nuovo OnLine:
Ascolta il brano "Birthday Boy" estratto da quest'album:
Ascolta il brano "Made Up English Oceans" estratto da quest'album: