Bob Dylan
The Bootleg Series Vol.14 [2 LP]
More Blood, More Tracks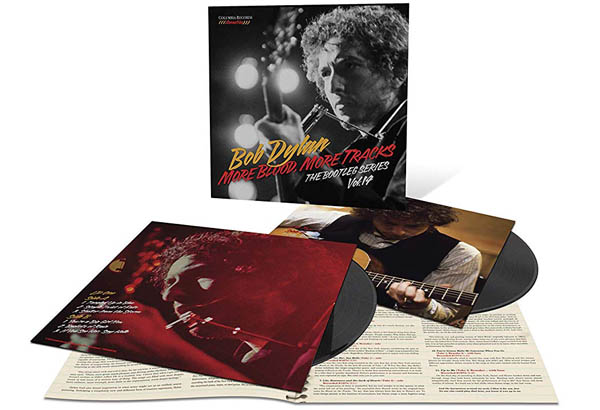 Informazioni:

Artista: Bob Dylan
Anno prima pubblicazione: 2018
Etichetta: Columbia
Numero di dischi LP: 2
Sito Ufficiale: www.bobdylan.com
Descrizione:

Verrà pubblicato il prossimo 2 Novembre 2018 su etichetta discografica Columbia Records, il 14° capitolo delle edizioni "The Bootleg Series", intitolato "More Blood, More Tracks - The Bootleg Series Vol.14" del cantautore Americano BOB DYLAN. Contiene undici brani inediti tratti dalle registrazioni in studio del 1974 di Blood On The Tracks. In vendita l'edizione esclusiva in un doppio vinile 180 grammi inciso ad alta qualità con copertina apribile e con all'interno un booklet.


Tracklist:

A1. Tangled Up in Blue
A2. Simple Twist of Fate
A3. Shelter from the Storm
B1. You're a Big Girl Now
B2. Buckets of Rain
B3. If You See Her, Say Hello
C1. Lily, Rosemary and the Jack of Hearts
C2. Meet Me in the Morning
D1. Idiot Wind
D2. You're Gonna Make Me Lonesome When You Go
D3. Up to Me
Ascolta il brano "If You See Her, Say Hello"
: