Ali Farka Touré
In The Heart Of The Moon [2 LP]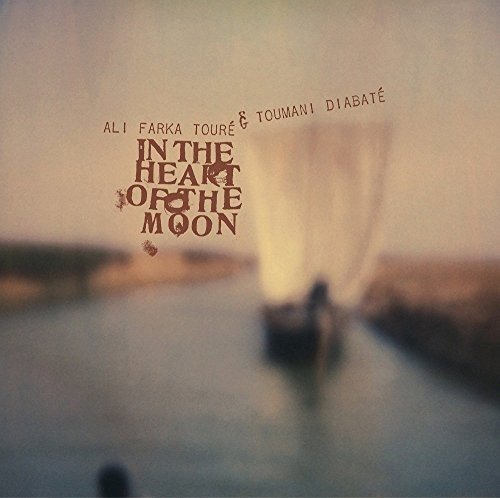 Informazioni:

Artista: Ali Farka Touré & Toumani Diabaté
Anno prima pubblicazione: 2005
Etichetta: World Circuit
Numero di dischi LP: 2
Durata Totale: 59 min 59 sec
Descrizione:
"In The Heart Of The Moon" è il titolo di un album in studio di due musicisti del Mali: Ali Farka Touré (chitarra e voce) e Toumani Diabaté (kora), pubblicato per la prima volta nel 2005 su etichetta discografica World Circuit. Il disco include dodici brani registrati tramite uno studio di registrazione mobile all'interno di un Hotel sulle sponde del fiume Niger a Bamako, nel Mali. In vendita dal 2012 la prima edizione ufficiale in un doppio vinile 180 grammi con all'interno il coupon per scaricare l'intero album in formato digitale (MP3).

Tracklist:

A1 Debe 4:55
A2 Kala 5:06
A3 Mamadou Boutiquier 5:04
B1 Monsieur Le Maire De Niafunké 3:58
B2 Kaira 6:24
B3 Simbo 4:00
C1 Ai Ga Bani 4:34
C2 Soumbou Ya Ya 3:30
C3 Naweye Toro 4:23
D1 Kadi Kadi 3:21
D2 Gomni 4:17
D3 Hawa Dolo 5:00


Acquista il Doppio Vinile Nuovo OnLine:
Ascolta il brano "Debe" estratto da quest'album:
Ascolta il brano "Hawa Dolo" estratto da quest'album: