The Libertines
Time for Heroes | The Best Of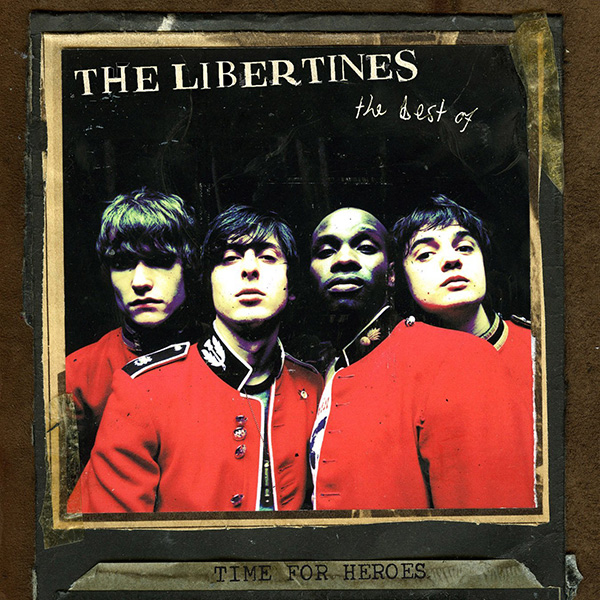 Informazioni:

Artista: The Libertines
Anno prima pubblicazione: 2007
Etichetta: Rough Trade Records
Numero di dischi LP: 1
Durata Totale: 39 min 18 sec
Sito Ufficiale: www.thelibertinesitalia.com
Descrizione:
"Time for Heroes - The Best Of" è il titolo della prima compilation ufficiale del gruppo indie-rock Britannico THE LIBERTINES, pubblicato nell'Ottobre del 2007 su etichetta discografica Rough Trade Records. Il disco include 13 canzoni. In vendita la ristampa ufficiale del 2018 in Vinile 180 Grammi inciso ad alta qualità.


Tracklist:

A1 Up The Bracket 2:40
A2 Time For Heroes 2:39
A3 Mayday 1:04
A4 Don't Look Back Into The Sun 2:58
A5 Tell The King 3:23
A6 What Katie Did 3:51
A7 Can't Stand Me Now 3:24
B8 What A Waster 2:59
B9 The Delaney 2:41
B10 Boys In The Band 3:43
B11 Death On The Stairs 3:44
B12 I Get Along 2:51
B13 What Became Of The Likely Lads 3:21


Acquista il Vinile Nuovo Online:


Ascolta il singolo "Don't Look Back Into The Sun":
Ascolta il singolo "Can't Stand Me Now":