Kamasi Washington
Heaven and Earth [4 LP]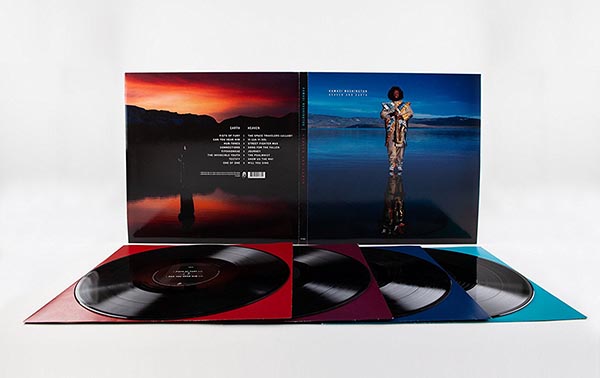 Informazioni:

Artista: Kamasi Washington
Anno prima pubblicazione: 2018
Etichetta: Young Turks
Numero di dischi LP: 3
Sito Ufficiale: www.kamasiwashington.com
Descrizione:
"Heaven and Earth" è il titolo del quinto album in studio del sassofonista Americano KAMASI WASHINGTON, pubblicato il 22 Giugno 2018 su etichetta discografica Young Turks. Il disco include 16 brani inediti, compreso il primo singolo estratto "Fists of Fury". In vendita l'edizione esclusiva in un quadruplo vinile 180 grammi.


Tracklist:

- Earth (2 LP)
1. Fists of Fury
2. Can You Hear Him
3. HubTones
4. Connections
5. Tiffakonkae
6. The Invincible Youth
7. Testify
8. One of One

- Heaven (2 LP)
1. The Space Travelers Lullaby
2. Vi Lua Vi Sol
3. Street Fighter Mas
4. Song For The Fallen
5. Journey
6. The Psalmnist
7. Show Us The Way
8. Will You Sing


Acquista il Quadruplo Vinile Nuovo OnLine:
Ascolta il brano "Fists of Fury":
Ascolta il brano "Space Travelers Lullaby":