Green Day
Father of All Motherfuckers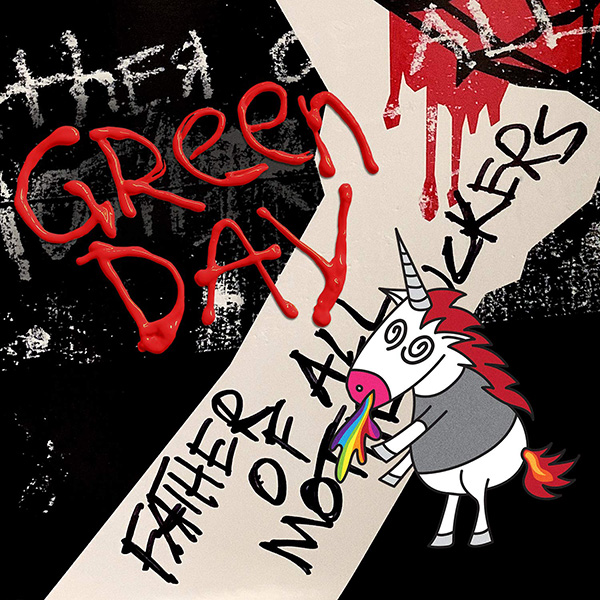 Informazioni
:
Artista: Green Day
Anno prima pubblicazione: 2020
Etichetta: Reprise Records
Numero di dischi LP: 1
Durata Totale: 26 min 12 sec
Sito Ufficiale: www.greenday.com
Descrizione:
"Father of All Motherfuckers" è il titolo del 13° album in studio del gruppo statunitense GREEN DAY, pubblicato il 7 Febbraio 2020 su etichetta discografica Reprise. È l'album più corto della band e fa registrare alcuni cambiamenti rispetto al sound tipico del gruppo californiano. Il disco include dieci brani inediti, compreso il primo singolo estratto "Father Of All..". In vendita l'edizione esclusiva in vinile nero 180 grammi con all'interno i testi delle canzoni.
Tracklist:

A1 Father Of All... 2:31
A2 Fire, Ready, Aim 1:53
A3 Oh Yeah! 2:52
A4 Meet Me On The Roof 2:40
A5 I Was A Teenage Teenager 3:45
B1 Stab You In The Heart 2:10
B2 Sugar Youth 1:54
B3 Junkies On A High 3:06
B4 Take The Money And Crawl 2:09
B5 Graffitia 3:18
Acquista il Vinile Nuovo Online:
Ascolta il singolo " Father Of All..":