The Cranberries
No Need to Argue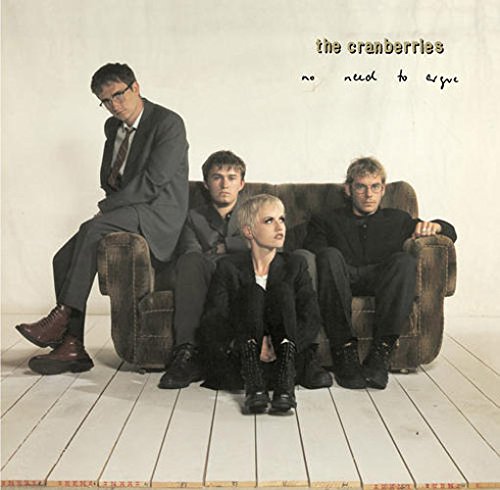 Informazioni:
Artista: The Cranberries
Anno prima pubblicazione: 1994
Etichetta: Plain Recordings
Numero di dischi LP: 1
Durata Totale: 52 min 30 sec
Sito Ufficiale: www.cranberries.com
Descrizione:
"No Need to Argue" è il titolo del secondo album in studio del gruppo rock Irlandese THE CRANBERRIES, pubblicato per la prima volta nel 1994. Il disco include dodici brani inediti tra cui i primi due singoli estratti "Zombie" e "Ode To My Family". In vendita la ristampa ufficiale in Vinile 180 Grammi alta qualità, con inserto e testi delle canzoni.
Tracklist:
A1 Ode To My Family 4:30
A2 I Can't Be With You 3:07
A3 Twenty One 3:08
A4 Zombie 5:06
A5 Empty 3:26
A6 Everything I Said 3:53
A7 The Icicle Melts 2:54
B1 Disappointment 4:14
B2 Ridiculous Thoughts 4:31
B3 Dreaming My Dreams 3:37
B4 Yeat's Grave 2:59
B5 Daffodil Lament 6:09
B6 No Need To Argue 2:56


Acquista il Vinile Nuovo Online:
Ascolta il singolo "Zombie" estratto da quest'album:
Ascolta il singolo "Ode To My Family" estratto da quest'album: