Freddie Mercury
Never Boring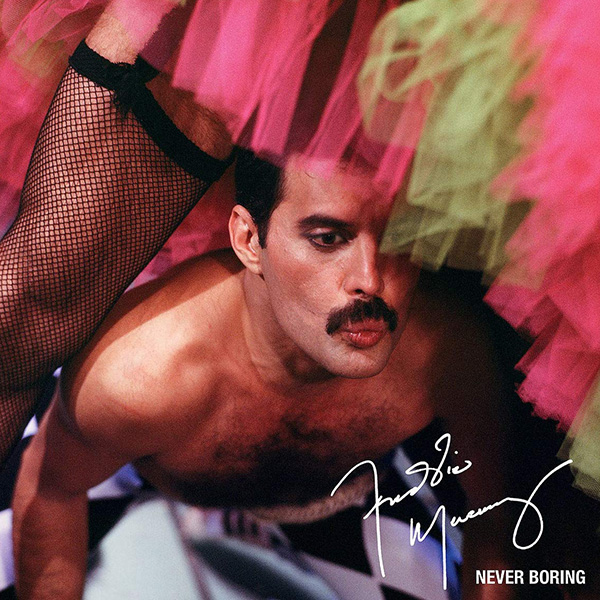 Informazioni:
Artista: Freddie Mercury
Anno prima pubblicazione: 2019
Etichetta: Mercury
Numero di dischi LP: 1
Descrizione:
"Never Boring" è il titolo di una nuova compilation di Freddie Mercury, pubblicata nell'Ottobre del 2019 su etichetta discografica Mercury. Il disco include dodici brani. In vendita la prima edizione esclusiva in vinile 180 grammi inciso ad alta qualità.
* Disponibile inoltre l'edizione deluxe cliccando qui!
Tracklist:
1. "The Great Pretender"
2. "I Was Born to Love You"
3. "Barcelona"
4. "In My Defence"
5. "Love Kills"
6. "How Can I Go On"
7. "Love Me Like There's No Tomorrow"
8. "Living On My Own" (Radio Mix)
9. "The Golden Boy"
10. "Time Waits For No One"
11. "She Blows Hot And Cold"
12. "Made in Heaven"


Acquista il Vinile Nuovo Online:
Ascolta il singolo "Love Me Like There's No Tomorrow":