Live at the Matrix '67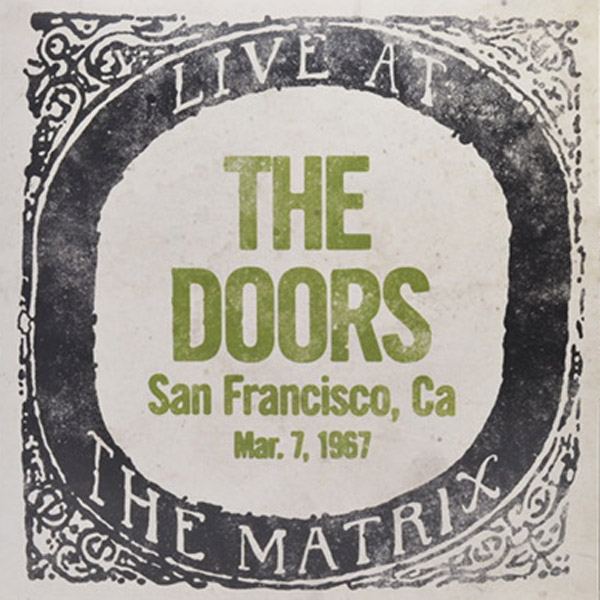 Informazioni:
Artista: The Doors
Anno prima pubblicazione: 2017
Etichetta: Rhino
Numero di dischi LP: 1
Sito Ufficiale: www.thedoors.com
Descrizione:
"Live at the Matrix '67" è il titolo di un album dal vivo del gruppo Americano THE DOORS, registrato al The Matrix di San Francisco in California il 7 Marzo 1967 e pubblicato per la prima volta nel 2008 in sola edizione CD. Il disco include sette brani, ma questa volta rimasterizzati dai nastri originali dal ingegnere del suono storico dei Doors Bruch Botnick. In vendita per la prima volta, in occasione del Record Store Day 2017, l'edizione esclusiva in un Vinile 180 grammi inciso ad alta qualità. Tiratura limitata e numerata in in 10000 copie in tutto il Mondo.
Tracklist:
A1 Back Door Man
A2 Soul Kitchen
A3 Alabama Song (Whiskey Bar)
A4 Light My Fire
B1 The Crystal Ship
B2 Twentieth Century Fox
B3 The End
Acquista il Vinile Nuovo Online:
Ascolta il brano "Back Door Man":