The Upsetters
Rhythm Shower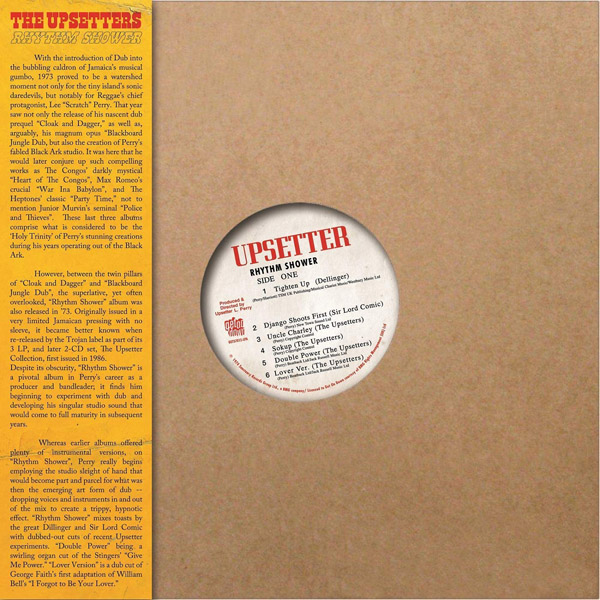 Informazioni:

Artista: The Upsetters
Anno prima pubblicazione: 1973
Etichetta: Get on Down
Numero di dischi LP: 1
Durata Totale: 35 min 59 sec
Descrizione:
"Rhythm Shower" è il titolo di un album in studio del gruppo Giamaicano THE UPSETTERS, pubblicato nel 1973 e prodotto da Lee "Scratch" Perry. Il disco include dodici brani inediti. In vendita la ristampa del 2018 in vinile 180 grammi inciso ad alta qualità.
Tracklist:

A1 Dellinger - Tighten Up
A2 Sir Lord Comic - Django Shoots First
A3 The Upsetters - Uncle Charley
A4 The Upsetters - Sokup
A5 The Upsetters - Double Power
A6 The Upsetters - Lover Ver.
B1 The Upsetters - Rumpelsteelkin
B2 Delinger - Skanking
B3 The Upsetters - Kuchy Skank
B4 Delinger - Connection
B5 The Upsetters - Opperation
B6 The Upsetters - Opperation

Acquista il Vinile Nuovo OnLine:
Ascolta il Lato A di quest'album: