Artisti Vari
The Dreads Enter Babylon 1955-83 [2 LP]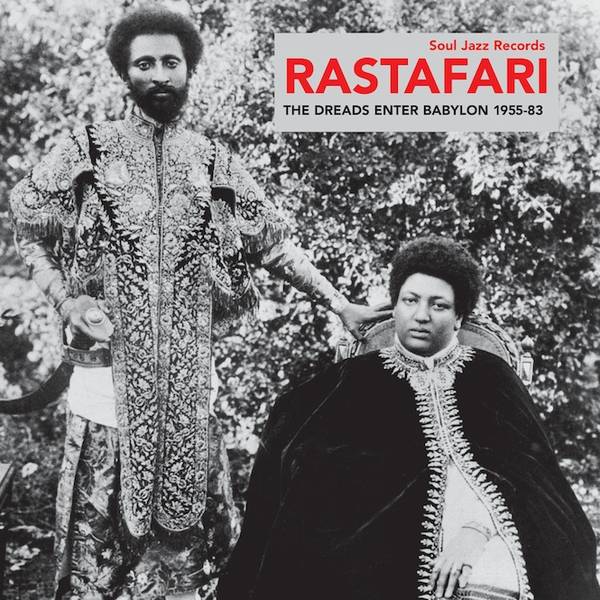 Informazioni:

Artista: Vari Artisti
Anno prima pubblicazione: 2015
Etichetta: Soul Jazz Records
Numero di dischi LP: 2
Descrizione:
"Rastafari: The Dreads Enter Babylon 1955-83" è una nuova raccolta reggae dell'etichetta discografica Inglese Soul Jazz Records. L'album include brani di Count Ossie, Johnny Clarke, The Mystic Revelation of Rastafari, Ras Michael and The Sons of Negus, Bongo Herman, Roy Ashanti (The Congos), Earth & Stone, Mutabaruka e molti altri. In vendita l'edizione 2015 in un doppio vinile 180 grammi gatefold con inserti e coupon per scaricare tutte le tracce in formato digitale.


Tracklist:

1. Count Ossie & The Rasta Family — Africa We Want Fe Go
2. Johnny Clarke — None Shall Escape The Judgement
3. Laurel Aitken — Haile Selassie
4. Count Ossie & The Mystic Revelation Of Rastafari — Tales Of Mozambique
5. Ras Michael — Booma Yeah
6. Mutabaruka — Say
7. Bongo Herman & Jah Lloyd — African Drums
8. Ashanti Roy — Hail The Words Of Jah
9. Count Ossie & The Mystic Revelation Of Rastafari — Sam's Intro
10. Bongo Herman, Les And Bunny — Salaam
11. Winston And Ansell — Zion I
12. Techniques All Stars — Zion I Version
13. Lord Lebby & The Jamaican Calypsonians — Ethiopia
14. Count Ossie And Leslie Butler — Soul Drums
15. The Heaven Singers — Rasta Dreadlocks
16. Rod Taylor — His Imperial Majesty
17. QQ — Betta Must Come
18. Earth And Stone — Jah Will Cut You Down
19. Count Ossie & The Mystic Revelation Of Rastafari — Narration
20. Ronald Downer & Count Ossie — A Ju Ju Wa


Acquista il Doppio Vinile Nuovo OnLine:
Ascolta il brano "None Shall Escape The Judgement" di Johnny:
Ascolta il brano "Ethiopia" di Lord Lebby & The Jamaican Calypsonians:
Ascolta il brano "Haile Selassie" di Laurel Aitken: