Bob Marley & The Wailers
Live!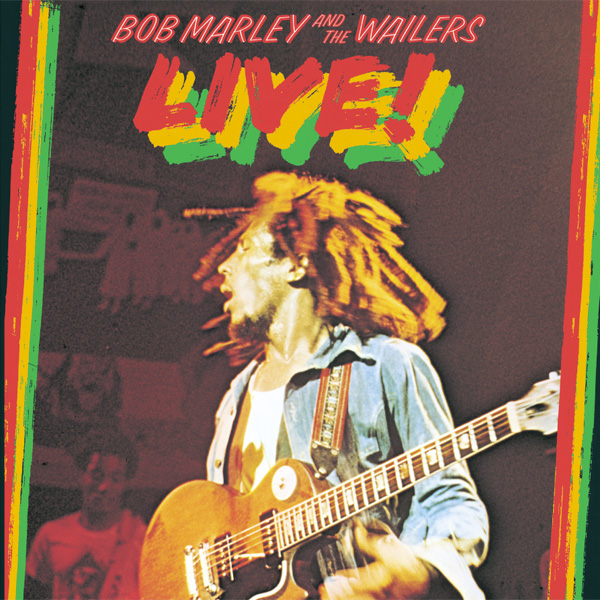 Informazioni:

Artista: Bob Marley and The Wailers
Anno prima pubblicazione: 1975
Etichetta: Island
Numero di dischi LP: 1
Durata Totale: 45 min 15 sec
Sito Ufficiale: www.bobmarley.com
Descrizione:

"Live!" è il titolo del primo album dal vivo di Bob Marley and The Wailers pubblicato per la prima volta nel Dicembre del 1976 e registrato il 19 Luglio 1975 a Londra. Il disco include sette brani eseguiti live. In vendita la nuova ristampa ufficiale del 2015 in Vinile 180 Grammi.

* Disponibile inoltre il nuovissimo Cofanetto ufficiale a forma di Zippo che include tutti gli album in studio di Bob Marley and The Wailers in 12 Vinili alta qualità cliccando qui!

Tracklist:

A1 Trenchtown Rock 4:00
A2 Burnin' And Lootin' 4:55
A3 Them Belly Full (But We Hungry) 4:24
A4 Lively Up Yourself 4:24
B1 No Woman, No Cry 6:55
B2 I Shot The Sheriff 5:07
B3 Get Up, Stand Up 6:19


Acquista il Vinile Nuovo Online (o il nuovo cofanetto 12xLP):

Ascolta il brano "Trenchtown Rock" tratto da quest'album: