The Rolling Stones
Bridges To Babylon [2 LP]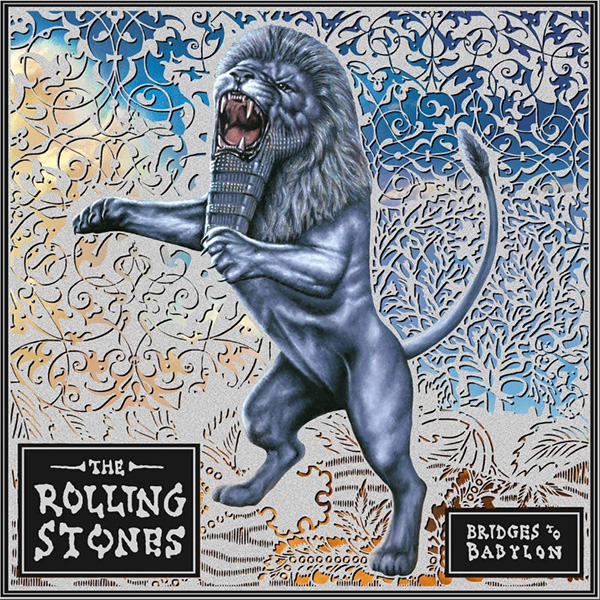 Informazioni:
Artista: The Rolling Stones
Anno prima pubblicazione: 1997
Etichetta: Polydor
Numero di dischi LP: 2
Durata Totale: 62 min 27 sec
Sito Ufficiale: www.rollingstones.com
Descrizione:
"Bridges To Babylon" è il titolo del 21° album in studio del gruppo Britannico The Rolling Stones, pubblicato nel Settembre del 1997 su etichetta discografica Virgin. Il disco include 13 brani inediti, compreso il primo singolo estratto "Anybody Seen My Baby". In vendita la ristampa ufficiale del 2020 in un doppio vinile 180 grammi inciso alla massima qualità e con audio rimasterizzato negli Abbey Road Studios di Londra.
Tracklist:
A1 Flip The Switch 3:28
A2 Anybody Seen My Baby 4:31
A3 Low Down 4:26
A4 Already Over Me 5:24
B1 Gunface 5:02
B2 You Don't Have To Mean It 3:44
B3 Out Of Control 4:43
C1 Saint Of Me 5:15
C2 Might As Well Get Juiced 5:23
C3 Always Suffering 4:43
D1 Too Tight 3:33
D2 Thief In The Night 5:15
D3 How Can I Stop 6:54
Acquista il Doppio Vinile Nuovo Online:
Ascolta il singolo "Anybody Seen My Baby":