The Rolling Stones
Sweet Summer Sun | Hyde Park Live [3xLP + DVD]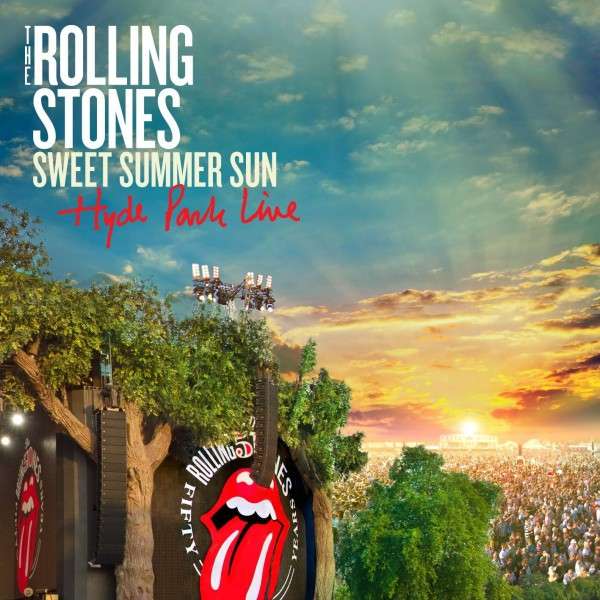 Informazioni:
Artista: The Rolling Stones
Anno prima pubblicazione: 2013
Etichetta: Eagle Rock
Numero di dischi LP: 3
Numero di dischi DVD: 1
Sito Ufficiale: www.rollingstones.com
Descrizione:
"Sweet Summer Sun" è il nuovo album dal vivo del gruppo Inglese THE ROLLING STONES e registrato in due date ad Hyde Park a Londra nel Luglio 2013. Contiene 19 brani tra cui molti grandi classici ma anche qualche traccia nuova (Doom and Gloom). Edizione speciale in un Triplo Vinile ad Alta Qualità con in più il DVD Video dell'intero concerto live.
Tracklist:
A1 Start Me Up
A2 It's Only Rock 'N' Roll
A3 Tumbling Dice
A4 Emotional Rescue
B1 Street Fighting Man
B2 Ruby Tuesday
B3 Doom And Gloom
B4 Paint It Black

C1 Honky Tonk Women
C2 You Got The Silver
C3 Before They Make Me Run
C4 Miss You
D1 Midnight Rambler
D2 Gimme Shelter

E1 Jumpin' Jack Flash
E2 Sympathy For The Devil
E3 Brown Sugar
F1 You Can't Always Get What You Want
F2 (I Can't Get No) Satisfaction

DVD-1 Start Me Up
DVD-2 It's Only Rock 'N' Roll
DVD-3 Street Fighting Man
DVD-4 Ruby Tuesday
DVD-5 Doom And Gloom
DVD-6 Honky Tonk Women
DVD-7 You Got The Silver
DVD-8 Happy
DVD-9 Miss You
DVD-10 Midnight Rambler
DVD-11 Gimme Shelter
DVD-12 Jumpin' Jack Flash
DVD-13 Sympathy For The Devil
DVD-14 Brown Sugar
DVD-15 You Can't Always Get What You Want
DVD-16 (I Can't Get No) Satisfaction
DVD-17 Emotional Rescue (Bonus Tracks)
DVD-18 Paint It Black (Bonus Tracks)
DVD-19 Before They Make Me Run (Bonus Tracks)
Acquista il Triplo Vinile Nuovo OnLine:
Ascolta il brano "Jumpin' Jack Flash" tratto da quest'album: