The Who
Live in Hyde Park [3 LP]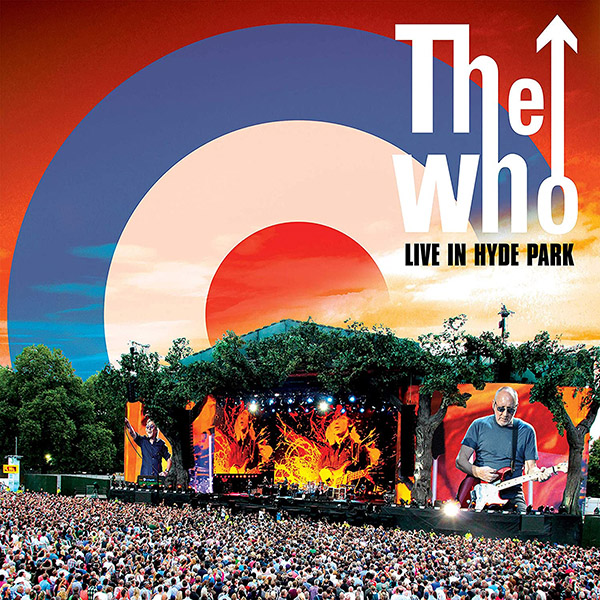 Informazioni:

Artista: The Who
Anno prima pubblicazione: 2015
Etichetta: Eagle Records
Numero di dischi LP: 3
Sito Ufficiale: www.thewho.com
Descrizione:
"Live in Hyde Park" è il titolo di un album dal vivo del gruppo rock Britannico THE WHO, pubblicato per la prima volta nel 2015 su etichetta discografica Eagle Records. Il disco include 19 brani registrati live a New York. In vendita la prima ristampa ufficiale in triplo vinile 180 grammi colorato.
Tracklist:

A1 I Can't Explain 3:19
A2 The Seeker 3:56
A3 Who Are You 8:11
A4 The Kids Are Alright 3:15
B1 Pictures Of Lily 4:54
B2 I Can See For Miles 5:00
B3 My Generation 4:43
B4 Behind Blue Eyes 3:52
C1 Bargain 6:38
C2 Join Together 5:16
C3 You Better You Bet 5:49
D1 I'm One 4:20
D2 Love Reign O'er Me 7:32
D3 Eminence Front 5:47
E1 Amazing Journey / Overture / Sparks 9:11
E2 Pinball Wizard 2:59
E3 See Me, Feel Me / Listening To You 4:20
F1 Baba O'Riley 7:44
F2 Won't Get Fooled Again 13:35

Acquista il Triplo Vinile Nuovo Online:
Ascolta il brano "Baba O'Riley":