The Beach Boys
Becoming The Beach Boys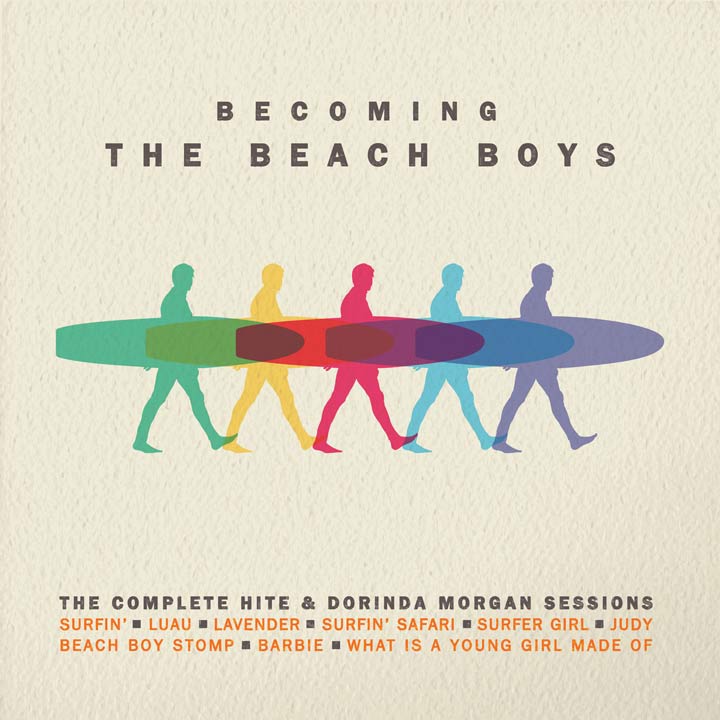 Informazioni:

Artista: The Beach Boys
Anno prima pubblicazione: 2016
Etichetta: Omnivore
Numero di dischi LP: 1
Sito Ufficiale: www.thebeachboys.com
Descrizione:
"Becoming The Beach Boys" è il titolo di una raccolta di registrazioni in studio di inediti del gruppo surf-rock Americano THE BEACH BOYS, che verrà pubblicata in occasione del Black Friday 2016 su etichetta discografica Omnivore. Il disco include 18 brani. In vendita l'edizione esclusiva in vinile colorato in vari colori random (giallo, rosso e blu). Tiratura limitata in 3000 copie.
Tracklist:
A1 Surfin' (Take 5)
A2 Luau (Takes 1-2)
A3 Lavender (Take 4)
A4 Surfin' Safari (Take 4)
A5 Surfer Girl (Take 1)
A6 Judy (Demo-April '62 Guitar Solo)
A7 Beach Boy Stomp (Take 1)
A8 Barbie (Overdub - Take 5)
A9 What Is A Young Girl Made Of (Overdub - Take 3)
B1 Surfin' (Master)
B2 Luau (Master)
B3 Lavender (Rehearsal - Take 2)
B4 Surfin' Safari (Master)
B5 Surfer Girl (Master)
B6 Judy (Master)
B7 Beach Boy Stomp (AKA Karate) (Master)
B8 Barbie (Master)
B9 What Is A Young Girl Made Of (Master)


Acquista il Vinile Nuovo Online:
Ascolta un'anteprima da quest'album: