Artisti Vari
The Art Of McCartney [Cofanetto 4 LP]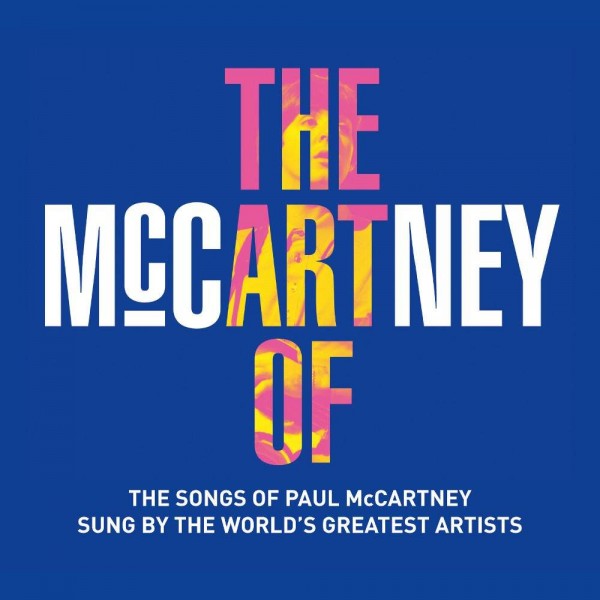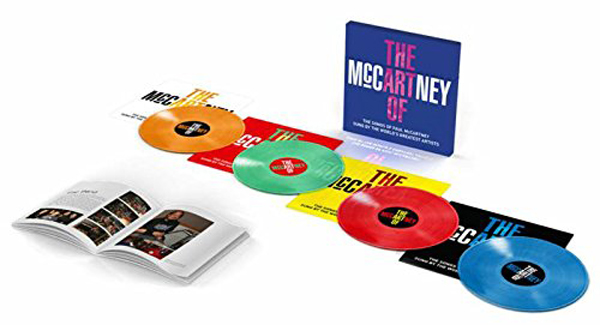 Informazioni:

Artista: Vari Artisti
Anno prima pubblicazione: 2014
Etichetta: Arctic Poppy
Numero di dischi LP: 4
Descrizione:
"The Art Of McCartney" è una raccolta di brani scritti da Paul McCartney e interpretati da grandi artisti da tutto il Mondo come: Bob Dylan, Billy Joel, The Cure, The Who's Roger Daltrey, Brian Wilson, Alice Cooper, Dr. John, Yusuf/Cat Stevens, Barry Gibb, Jamie Cullum, KISS, Chrissie Hynde e molti altri. In vendita l'edizione deluxe in un cofanetto che contiene 4 Vinili 180 Grammi colorati ed un libro. Tiratura limitata!


Tracklist:

A1 Billy Joel - Maybe I'm Amazed
A2 Bob Dylan - Things We Said Today
A3 Heart - Band On The Run
A4 Steve Miller - Junior's Farm
A5 Yusuf / Cat Stevens - The Long And Winding Road
A6 Harry Connick Jr. - My Love
B1 Brian Wilson - Wanderlust
B2 Corinne Bailey Rae - Bluebird
B3 Willie Nelson - Yesterday
B4 Jeff Lynne - Junk
B5 Barry Gibb - When I'm 64
B6 Jamie Cullum - Every Night

C1 Kiss - Venus And Mars/Rock Show
C2 Paul Rodgers - Let Me Roll It
C3 Roger Daltrey - Helter Skelter
C4 Def Leppard - Helen Wheels
C5 The Cure - Hello Goodbye
D1 Billy Joel - Live And Let Die
D2 Chrissie Hynde - Let It Be
D3 Robin Zander Of Cheap Trick - Jet
D4 Joe Elliot - Hi Hi Hi
D5 Heart - Letting Go

E1 Steve Miller - Hey Jude
E2 Owl City Listen - To What The Man Said
E3 Perry Farrell - Got To Get You Into My Life
E4 Dion - Drive My Car
E5 Allen Toussaint - Lady Madonna
E6 Dr. John - Let Em In
F1 Smokey Robinson - So Bad
F2 Airborne Toxic Event - No More Lonely Nights
F3 Alice Cooper - Eleanor Rigby
F4 Toots Hibbert, Sly Dunbar, Robbie Shakespeare - Come And Get It
F5 B.B. King - On The Way
F6 Sammy Hagar - Birthday
G1 C Moon - Robert Smith
G2 Can't Buy Me Love - Booker T. Jones
G3 P.S. I Love You - Ronnie Spector
G4 All My Loving - Darlene Love
H1 For No One - Ian McCulloch
H2 Put It There - Peter, Bjorn & John
H3 Run Devil Run - Wanda Jackson
H4 Smile Away - Alice Cooper


Acquista il Quadruplo Vinile Nuovo OnLine:
Ascolta il brano "Maybe I'm Amazed" tratto da quest'album: