King Crimson
The Power to Believe [2 LP]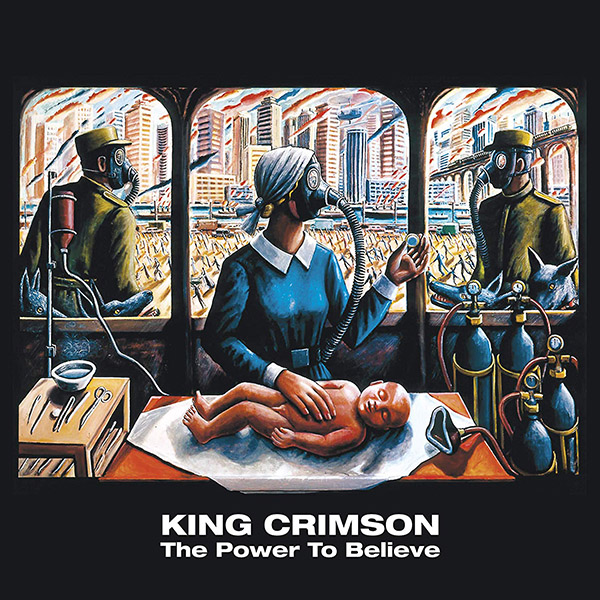 Informazioni:
Artista: King Crimson
Anno prima pubblicazione: 2003
Etichetta: Discipline
Numero di dischi LP: 2
Durata Totale: 51 min 11 sec
Sito Ufficiale: www.king-crimson.com
Descrizione:
"The Power to Believe" è il titolo del 13° ed ultimo album in studio del gruppo rock-progressive Britannico King Crimson, pubblicato per la prima volta nel Marzo del 2003 su etichetta discografica Sanctuary. Il disco include 22 brani inediti. In vendita la prima edizione ufficiale, in versione estesa con otto tracce dell'EP "Happy with What You Have to Be Happy With", in un doppio vinile 200 grammi inciso alla massima qualità.
Tracklist:
LP1:
1. The Power to Believe I: A Cappella
2. Level Five
3. Eyes Wide Open
4. Elektrik
5. Facts of Life: Intro
6. Facts of Life
7. The Power to Believe II: Power Circle
8. Dangerous Curves

LP2:
1. Happy with What You Have to Be Happy With
2. The Power to Believe III: Deception of the Thrush
3. The Power to Believe IV: Coda
4. Sus-tayn-Z 1
5. Superslow
6. Sus-tayn-Z 2
7. Bude
8. Happy with What You Have to Be Happy With
9. Mie Gakure
10. She Shudders
11. Eyes Wide Open
12. Shoganai
13. I Ran
14. Potato Pie
Acquista il Doppio Vinile Nuovo Online: