Otis Redding
The Definitive Studio Album Collection
[Cofanetto 7xLP]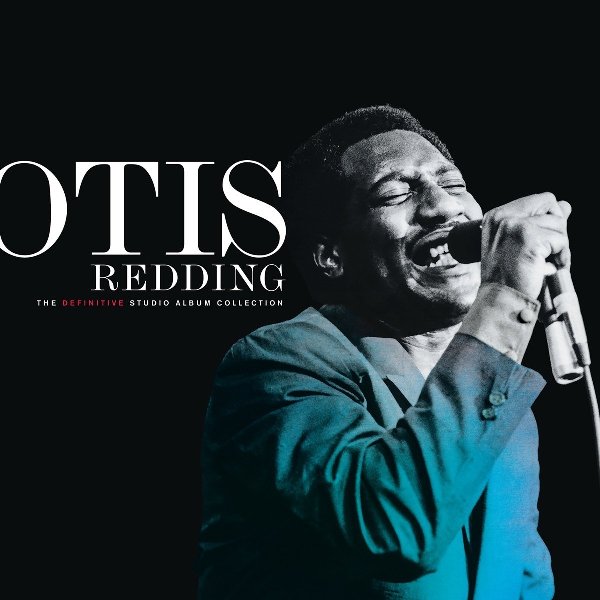 Informazioni:
Artista: Otis Redding
Anno prima pubblicazione: 2017
Etichetta: Rhino Atlantic
Numero di dischi LP: 7
Sito Ufficiale: www.otisredding.com
Descrizione:
"The Definitive Studio Album Collection" è il titolo di un cofanetto ufficiale di OTIS REDDING, pubblicato il 15 Dicembre 2017 su etichetta discografica Rhino Atlantic. Il Box include tutta la discografia del cantautore Americano, dal primo album "Pain in My Heart" del 1964 all'album postumo "The Dock of the Bay" del 1968. In vendita il cofanetto rigido con all'interno 7 Vinili 180 grammi incisi in Mono ad alta qualità.
Tracklist:
- Pain In My Heart (1964)
Side 1
1. Pain In My Heart
2. The Dog
3. Stand By Me
4. Hey Hey Baby
5. You Send Me
6. I Need Your Lovin'
Side 2
1. These Arms Of Mine
2. Louie Louie
3. Something Is Worrying Me
4. Security
5. That's What My Heart Needs
6. Lucille

- The Great Otis Redding Sings Soul Ballads (1965)
Side 3
1. That's How Strong My Love Is
2. Chained And Bound
3. Woman, Lover, A Friend
4. Your One And Only Man
5. Nothing Can Change This Love
6. It's Too Late
Side 4
1. For Your Precious Love
2. I Want To Thank You
3. Come To Me
4. Home In Your Heart
5. Keep Your Arms Around Me
6. Mr. Pitiful

- Otis Blue/Otis Redding Sings Soul (1965)
Side 5
1. Ole Man Trouble
2. Respect
3. Change Gonna Come
4. Down In The Valley
5. I've Been Loving You Too Long (To Stop Now)
Side 6
1. Shake
2. My Girl
3. Wonderful World
4. Rock Me Baby
5. Satisfaction
6. You Don't Miss Your Water

- The Soul Album (1966)
Side 7
1. Just One More Day
2. It's Growing
3. Cigarettes and Coffee
4. Chain Gang
5. Nobody Knows You (When You're Down And Out)
Side 8
1. Good To Me
2. Scratch My Back
3. Treat Her Right
4. Everybody Makes A Mistake
5. Any Ole Way
6. 634-5789

- Complete and Unbelievable…The Otis Redding Dictionary of Soul (1966)
Side 9
1. Fa-Fa-Fa-Fa-Fa (Sad Song) [Mono] [Remastered]
2. I'm Sick Y'All (Mono) [Remastered]
3. Tennessee Waltz (Mono) [Remastered]
4. Sweet Lorene (Mono) [Remastered]
5. Try A Little Tenderness (Mono) [Remastered]
6. Day Tripper (Mono) [Remastered]
Side 10
1. My Lover's Prayer (Mono) [Remastered]
2. She Put The Hurt On Me (Mono) [Remastered]
3. Ton Of Joy (Mono) [Remastered]
4. You're Still My Baby (Mono) [Remastered]
5. Hawg For You (Mono) [Remastered]
6. Love Have Mercy (Mono) [Remastered]

- King & Queen (Otis Redding & Carla Thomas – 1967)
Side 11
1. Knock On Wood – Otis Redding & Carla Thomas
2. Let Me Be Good to You – Otis Redding & Carla Thomas
3. Tramp – Otis Redding & Carla Thomas
4. Tell It Like It Is – Otis Redding & Carla Thomas
5. When Something Is Wrong With My Baby – Otis Redding & Carla Thomas
6. Lovey Dovey – Otis Redding & Carla Thomas
Side 12
1. New Year's Resolution – Otis Redding & Carla Thomas
2. It Takes Two – Otis Redding & Carla Thomas
3. Are You Lonely For Me Baby – Otis Redding & Carla Thomas
4. Bring It On Home To Me – Otis Redding & Carla Thomas
5. Ooh Carla, Ooh Otis – Otis Redding & Carla Thomas

- The Dock of the Bay (1968)
Side 13
1. (Sittin' On) The Dock Of The Bay
2. I Love You More Than Words Can Say
3. Let Me Come On Home
4. Open The Door
5. Don't Mess With Cupid
Side 14
1. The Glory Of Love
2. I'm Coming Home To See About You
3. Tramp – Otis Redding & Carla Thomas
4. The Huckle-Buck
5. Nobody Knows You (When You're Down And Out)
6. Ole Man Trouble

Acquista il Cofanetto Nuovo Online:
Ascolta una raccolta di brani di Otis Redding: