The Offspring
Conspiracy of One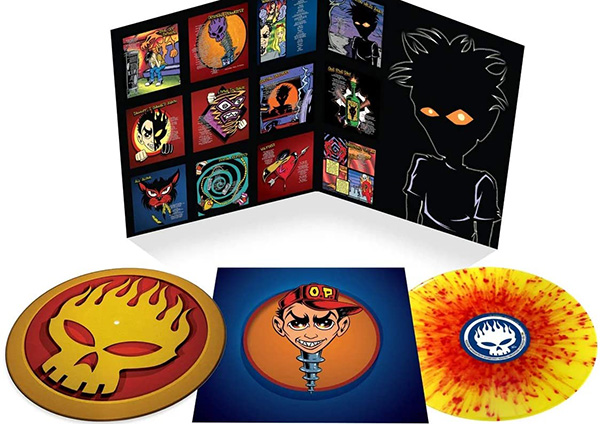 Informazioni:

Artista: The Offspring
Anno prima pubblicazione: 2000
Etichetta: Columbia
Numero di dischi LP: 1
Durata Totale: 37 min 44 sec
Sito Ufficiale: www.offspring.com
Descrizione:
"Conspiracy of One" è il titolo del sesto album in studio del gruppo Americano The Offspring, pubblicato nel Novembre del 2000 su etichetta discografica Columbia e prodotto da Brendan O'Brien. Il disco include 14 brani, compreso il singolo estratto "Original Prankster". In vendita, in occasione del 20° Anniversario, la ristampa ufficiale in vinile splatter con all'interno l'originale slipmate per il giradischi.

Tracklist:

A1 Intro 0:05
A2 Come Out Swinging 2:47
A3 Original Prankster 3:40
A4 Want You Bad 3:22
A5 Million Miles Away 3:39
A6 Dammit, I Changed Again 2:48
A7 Living In Chaos 3:28
B1 Special Delivery 3:00
B2 One Fine Day 2:44
B3 All Along 1:38
B4 Denial, Revisited 4:32
B5 Vultures 3:34
B6 Conspiracy Of One 2:17
B7 80 Times 2:05


Acquista il Vinile Nuovo OnLine:
Ascolta il singolo "Original Prankster":